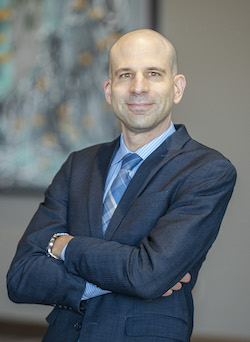 By Doug Edwards,
Senior Vice President, HMP Global
Director, Psychiatry & Behavioral Health Learning Network
Each year, the Psych Congress national meeting connects members of the entire mental health team for practical education that improves patient care. It is the United States' largest independent mental health educational conference and a place for practitioners in the mental health space to network and learn best practices in personalizing treatment strategies.
For our 35th annual Psych Congress, we are honored to partner with the New Orleans chapter of the National Alliance on Mental Illness. NAMI New Orleans is a local organization that offers hope, help, and healing to people with mental illness — and to those who share their lives — through family support, education, and advocacy, and high-quality psychosocial services.
Through this partnership, NAMI New Orleans will receive:
A $5,000 donation from Psych Congress;

Additional donations from Psych Congress registrations; and

An opportunity to address the full audience at Psych Congress, sharing their work, providing a report on their impact, and promoting the work they do in the greater New Orleans community. The address allows NAMI New Orleans to raise awareness about the nature and scope of their work. It will be held at 5:51 p.m. CST on September 16, during the pre-conference day and immediately preceding the keynote address.
At HMP Global, we work hard not only to provide ongoing education and training for healthcare professionals, we also actively seek out and partner with nonprofit organizations with shared missions to improve their communities. Organizations that have partnered with Psych Congress in the past include:
This year, clinicians attending Psych Congress can also support NAMI New Orleans through their Congress registrations. Register here using code NAMINOLA to save $50 on your registration fee and we will donate an additional $50 to NAMI New Orleans.
NAMI New Orleans is shaping positive and meaningful change in the field of mental healthcare. Their work helps individuals live with dignity and independence within the community, enriching all of our lives.
Psych Congress will be held September 17-20 in New Orleans. For the full agenda, additional information, or to register, visit: national.psychcongress.com.
Recent Stories