They received the Gold award in Wound Hygiene Implementation at a special presentation on March 5 in Abu Dhabi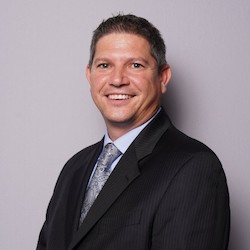 In education, there is no substitute for a great teacher. This is especially true for professional development and continuing education for healthcare professionals.

In our Wound Care Learning Network, the faculty presenters are among the best of the best, anywhere in the world. And two of our presenters, Dr. Jayesh Shah and Cathy Milne, recently received an international award for their innovative work in the Biofilm and Wound Hygiene Workshop held in September 2021.

Known as "the Olympics of Wound Care," the Journal of Wound Care's World Union Wound Healing Societies (WUWHS) awards each year recognize the outstanding work of clinicians all over the world in 14 categories. Shah and Milne won Gold – the highest level – in the Wound Hygiene Implementation category. They received the award in a special presentation on March 5 in Abu Dhabi, UAE.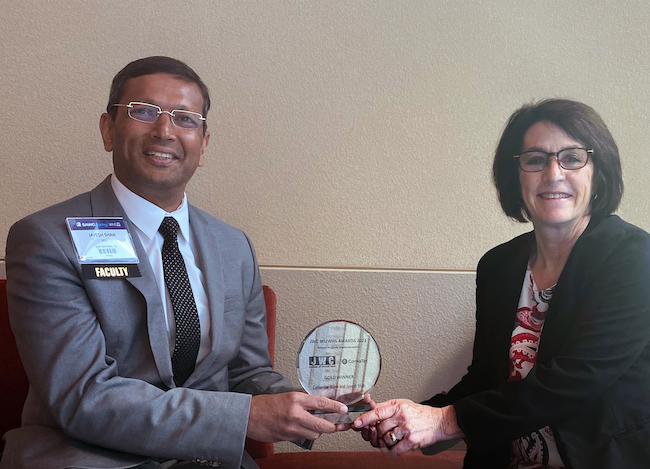 "It is really special to have an international award," Milne said, adding that it was a team effort that included the International Wound Care Infection Institute, the entire WoundSource team and the University of the Incarnate Word.

"We were able to show live, on a cadaver, how to apply wound hygiene techniques from wound cleansing, to debridement, to dressing," Shah said.

The Biofilm-Based Wound Care program was free and open to healthcare professionals at all levels of wound care practice. It was presented virtually, with closed captioning in eight languages — Chinese, Spanish, Italian, Portuguese, French, German, Polish, and English. More than 6,200 professionals participated in the program.

Participants learned and practiced at the same time, doing hands-on activities while watching the virtual program.

"We were showing what to do on a real patient and how to translate it to practice," Milne said. "You must have muscle memory to do that. We came up with really creative ideas to get those concepts across with household items such as pastries, yogurt, oranges, and squash."

The goal, Shah said, was to teach attendees the techniques they could learn today and apply tomorrow.

"That has been our principle and goal since starting with WoundCon," he said.

Congratulations to Dr. Shah and Ms. Milne on this well-deserved honor! We are proud to have them on our team, leading high-quality professional development for clinicians on the front lines of wound care.

For more information or to register for upcoming events, visit the Wound Care Learning Network. More information about WoundCon is available at woundcon.com. 
Recent Stories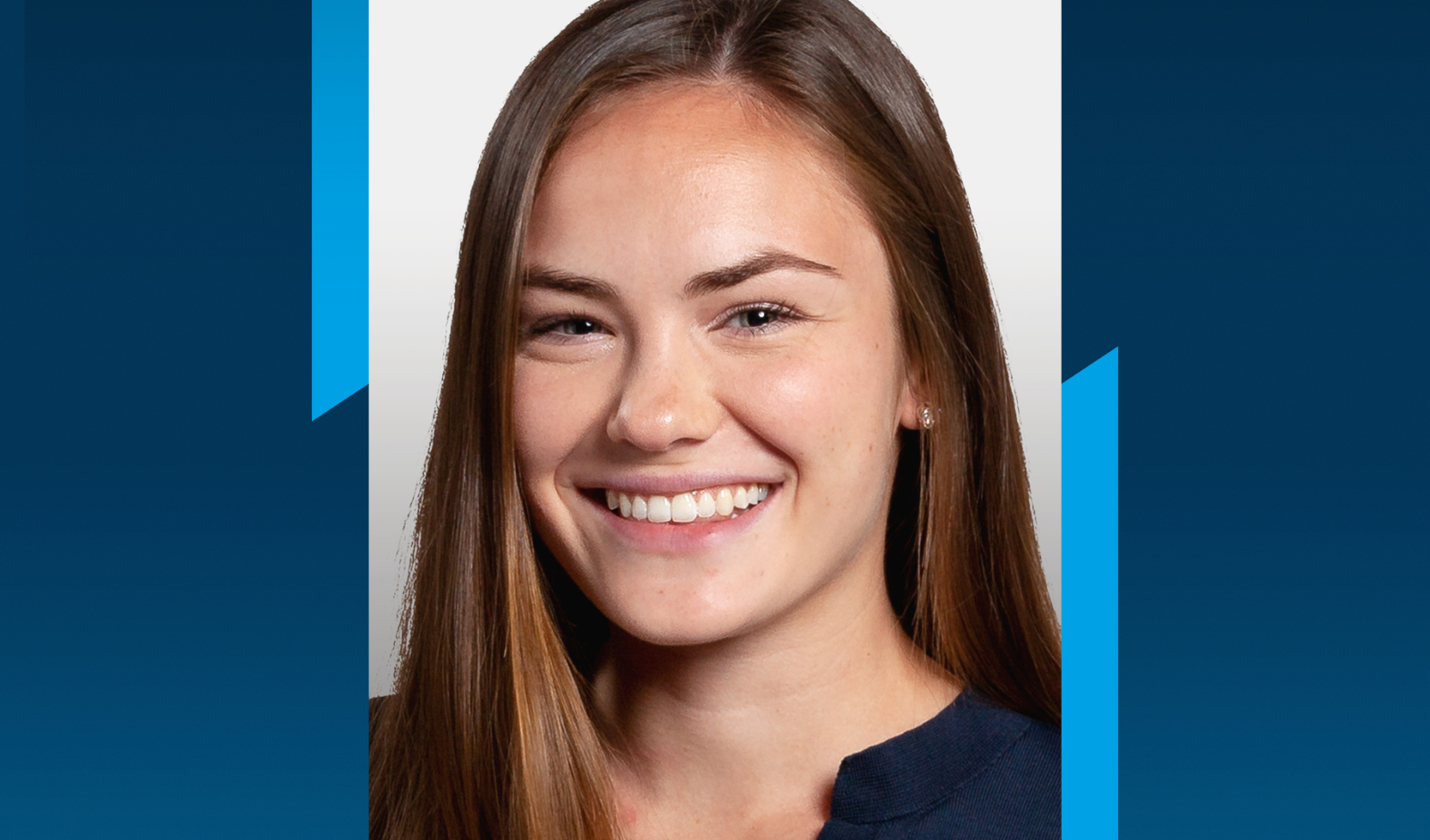 HMPloyee - Maggie Cottrell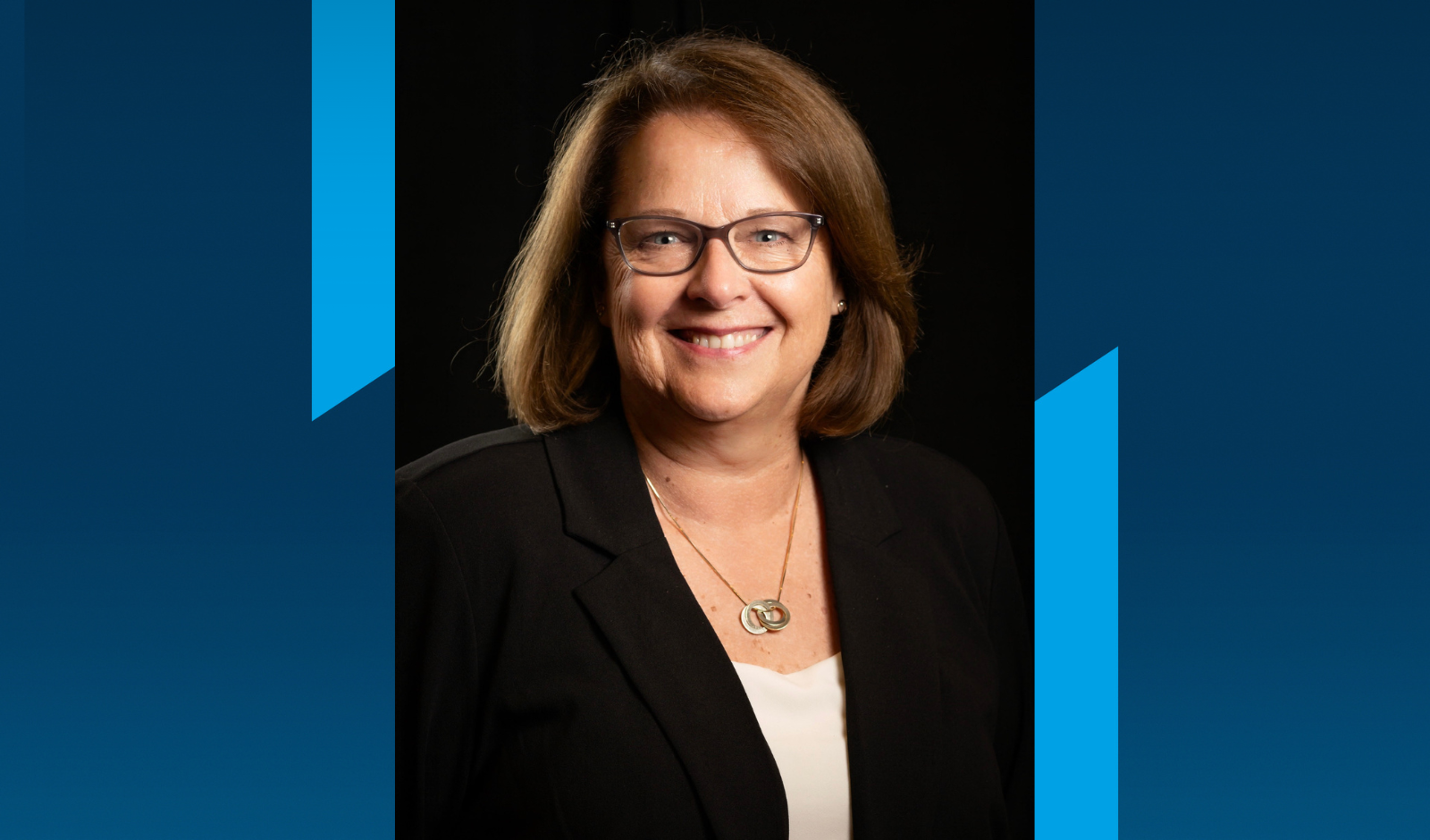 HMPloyee - Rosalind Norris